This is a detailed training course looking at the science of restoration ecology, and how that applies to coral reef restoration projects.
This eLearning course is the required theory component of our week-long coral restoration workshops at Blue Corner Marine Research Centre and our PADI Coral Restoration Diver certification.
Students enrolled in our week-long coral restoration workshops are able to claim continuing education credits for professional ratings with the Society for Ecological Restoration.
If you decide to join one of our hands-on coral restoration workshops in Bali, then the price you have already paid for this eLearning course will be rebated off the price of the workshop!
For details contact: [email protected]
We believe in taking a science-based approach to coral reef restoration. Our restoration project and training programs are run by professional biologists with a great deal of experience and research related to marine habitat rehabilitation.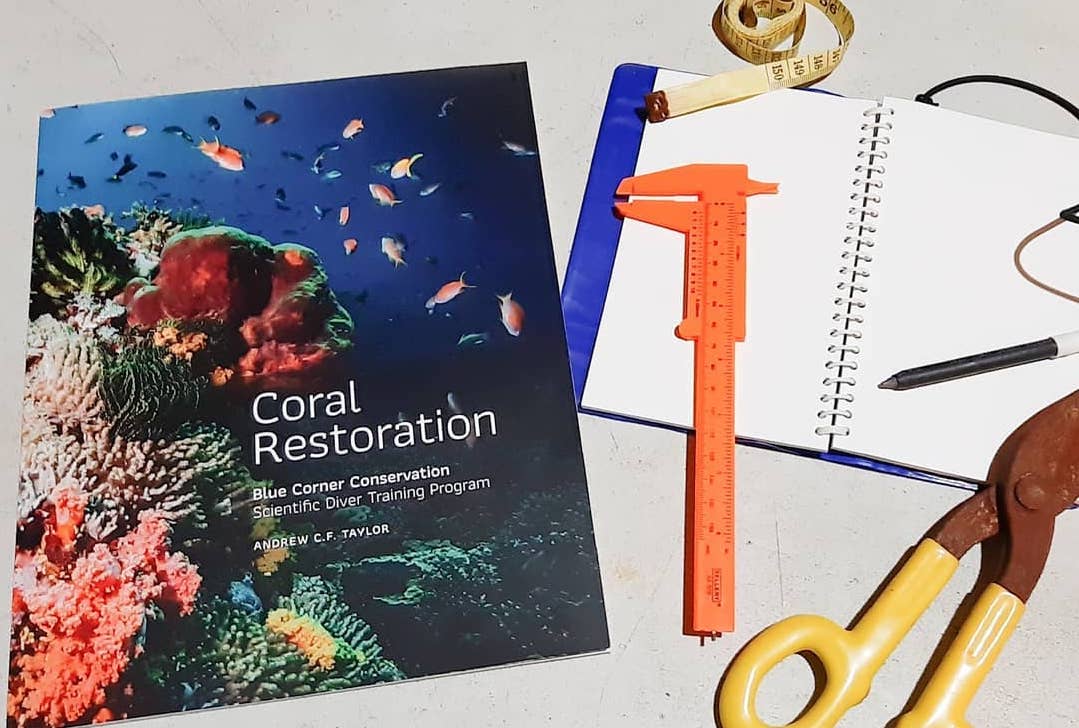 Coral Restoration eLearning
Enrol in this course and learn the theory of coral reef restoration.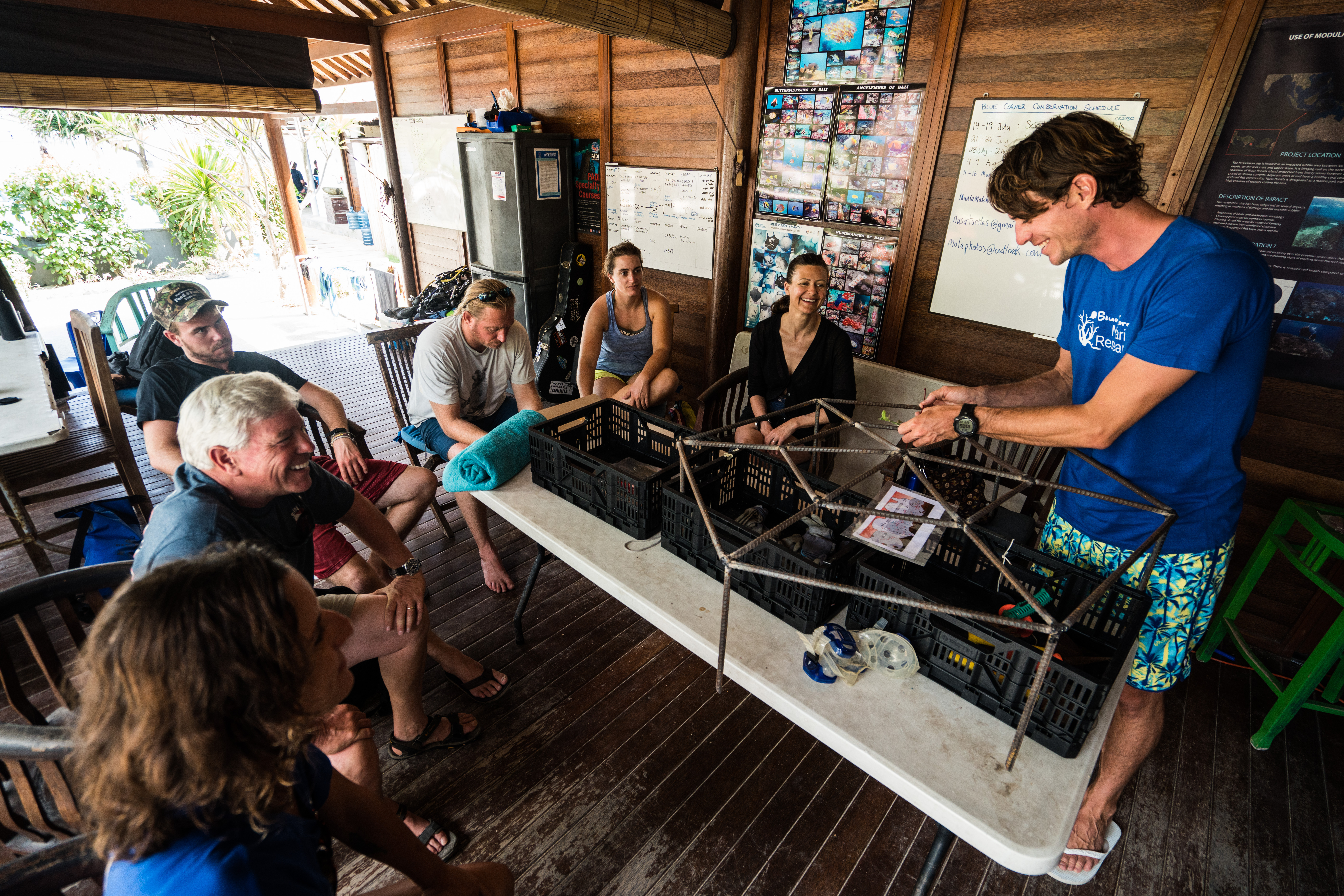 Coral Restoration Workshop
Join one of our hands-on coral restoration training programs in the Nusa Islands, Bali.
Get certified as a PADI Coral Restoration Diver.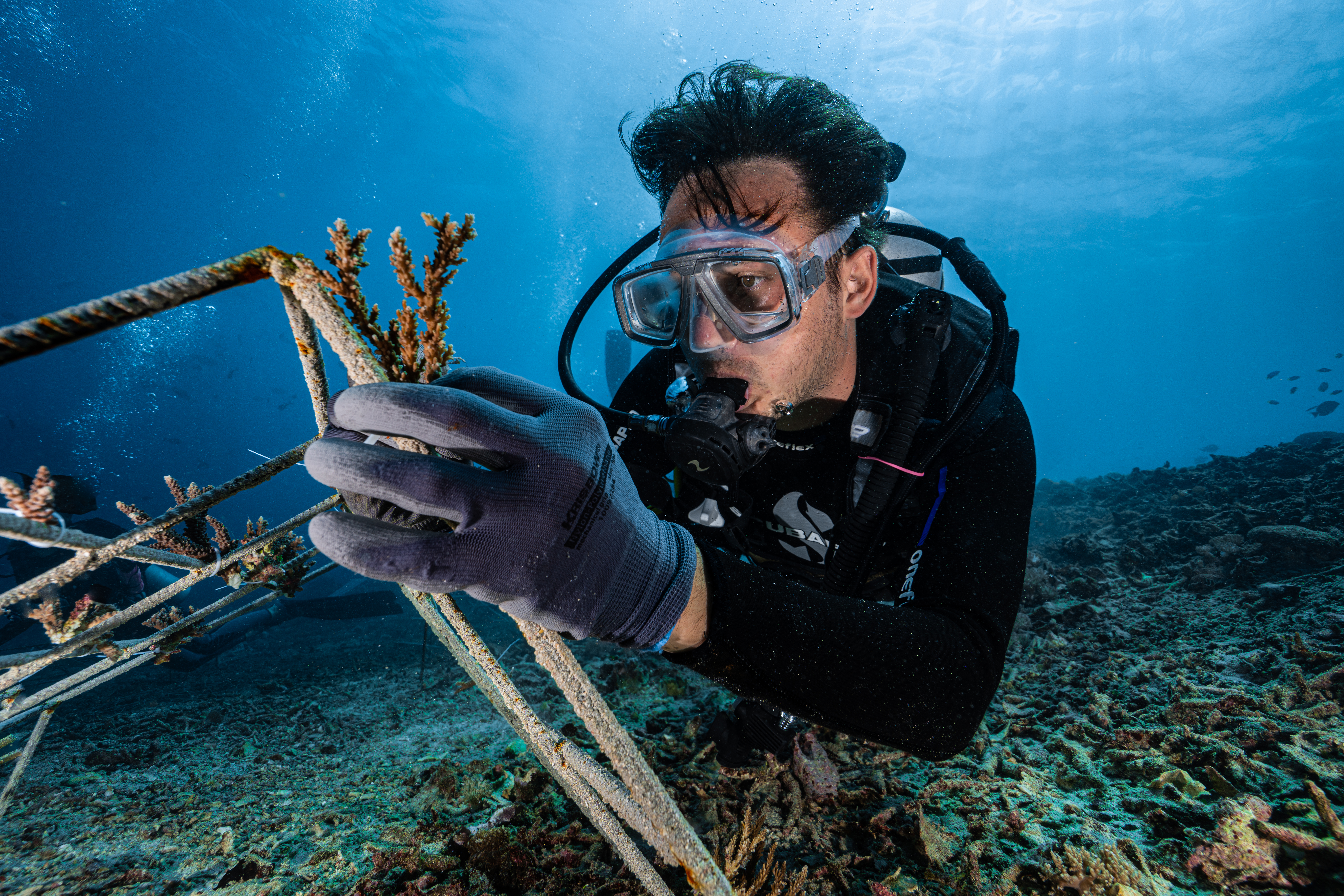 Coral reefs worldwide need our help! Join a restoration project and get involved.